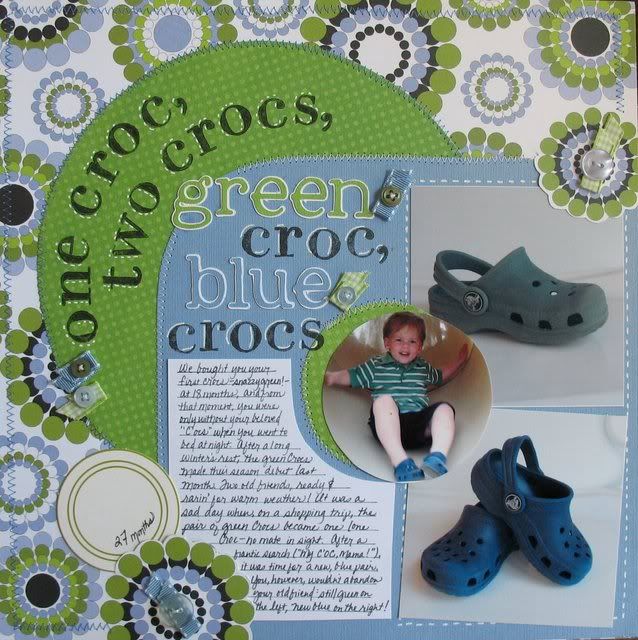 Nothing says spring around Chez Bell like Jack's beloved Crocs. We're currently on our second pair after one was lost on a shopping trip to the mall. I think I posted on our family blog about how distraught poor Jack was when his other green "C'oc" was nowhere to be found. Imagine my face as I was searching high and low for the thing in every possible nook and cranny of that place, all the while listening to Jack holler, "My C'OC, Mama!" That's the stuff that a mother's life is made of.
In typical Jack fashion, the little stinker has taken to preferring to wear one of each color - his old green one on the right and his new blue on the left - any time I will let him. He would've been quite fashionable in the early 90's. :)
I am really striving lately to document more everyday things, and I could think of nothing better than a page devoted to Jack's Crocs. My good friend Kari got the ball rolling a couple of weeks back when she mentioned she was going to do a similar page for her daughter, so I owe her a big thank you!