I found these cool unfinished cross frames at Hobby Lobby early in the summer, and I just got around to jazzing one of them up as I have been planning to. What a fun project! I pulled out the cordless drill so I could attach my craft wire and beads by looping it through the frame itself. Mom, I know you're seeing this - so let this serve as a very public THANK you for all of the adorable clothes and goodies lately for the kiddos and me. (Y'all should see the adorable apron she made for me and sent along with one of the latest "shipments" of clothes for Charlotte and Jack. I really must take a picture!) Anyway, Mom, I snapped this pic of the kiddos in their new duds, and I think this frame will be just perfect in your new craft room. So keep your eyes peeled for the mail carrier. ;)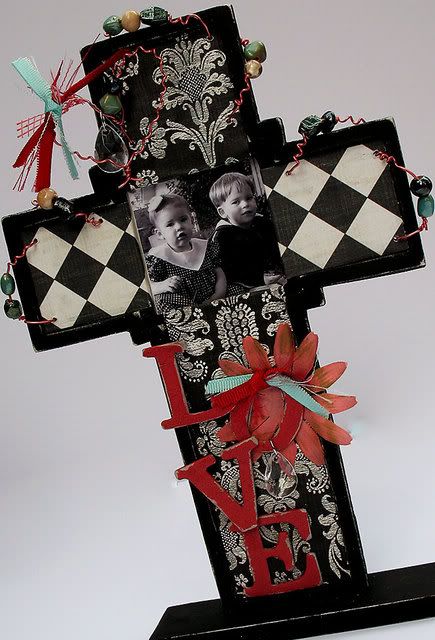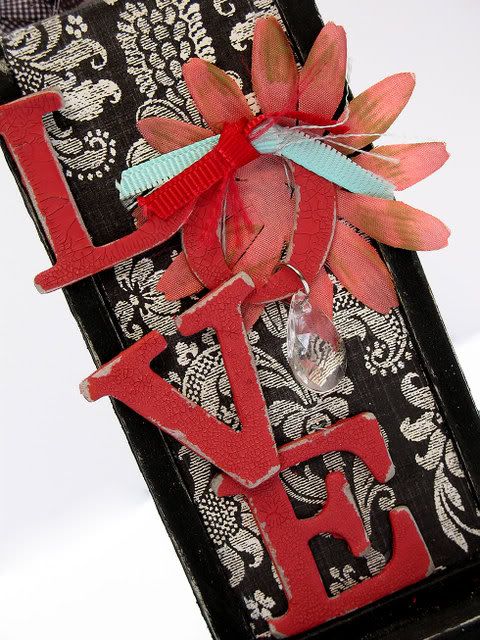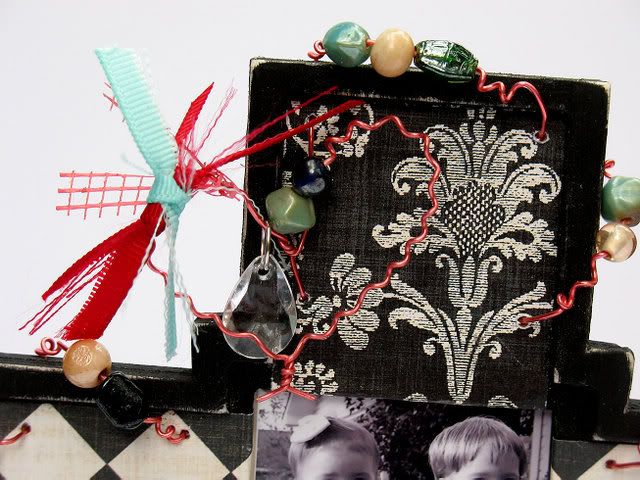 There are three lessons to be learned from this project:

1) Never underestimate that the VBS section at Hobby Lobby can have some TERRIFIC unfinished projects just begging to be altered.
2) Craft wire is downright addicting to use.
3) Every girl should be comfortable wielding a drill when necessary. :)