I have been playing along for the last couple of weeks with the Ultimate Summer Challenge over at Scrapbooks, Etc. The way everything works is there is a challenge every week, and the top ten submissions are picked by a panel of judges and then opened up to the public for voting. The highest scoring layout each week wins a prize package of over $200, and the winners of each weekly challenge (there are ten) are then given one final challenge for a public vote, the prize for which is $2500!!!!
The topic this week was "A Day in Your Life." I was so happy with how this page turned out. I went with a résumé format for the journaling, which helped me present the play-by-play of my day in a playful way. Everything just came together here almost as I had pictured it in my mind (which hardly ever happens!). And apparently the judges liked it, too, because I just got an email telling me that I made the top ten!! Wahooooo!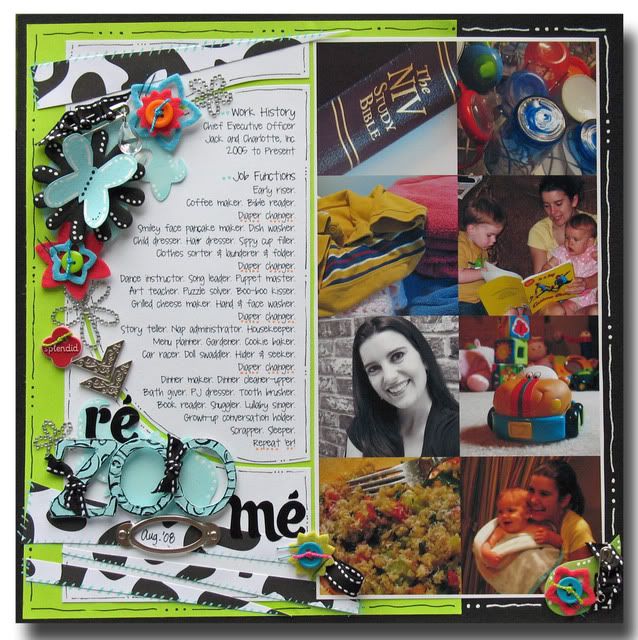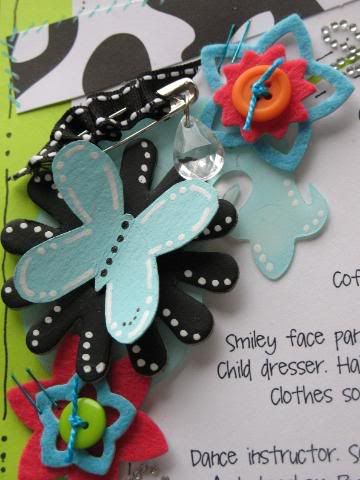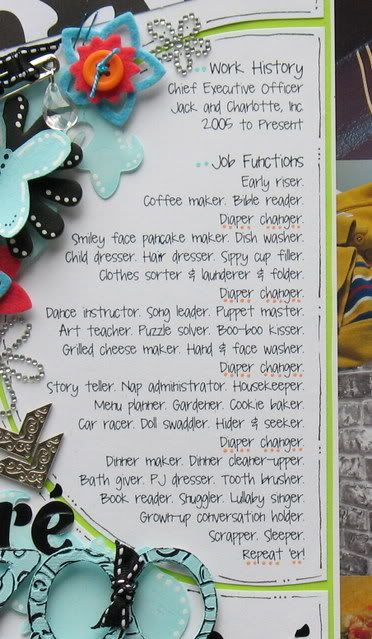 SOOOO, here's my unabashed call for votes. :D I don't know if the voting is even up yet, but once it is, I'll post a link. You can vote once/day (probably more if you sign up with multiple e-mail addresses - ha!) until the voting period for this challenge ends August 20. I really, really, REALLY would appreciate y'all voting for me! I don't know if I have a snowball's chance here, but it would be so fun to make it through.
I'll be back with the link in a bit. For now, though, here's a link to my gallery on the SEM site.
THANKS so much! :)