I tell you, Mom is on a roll! She is now so hooked on making Charlotte clothes, she went and bought herself a new fancy-schmancy sewing machine. And the outfits she is making just keep getting cuter! The latest package arrived today, and here is what Charlotte had to model for us this evening. The Incredible Hulk - or is that Jack?? - even decided to jump in for a shot. There are tons of pictures here, because I just couldn't manage to whittle them down. And the quality isn't great, but this is testament to the fact that it is no small feat to manage a still shot of either kiddo lately!
(Thanks also to Mom for the coordinating bows she picked up for Charlotte while she was here during the baptism. I am in LOVE with putting a
bow
in those curls!!)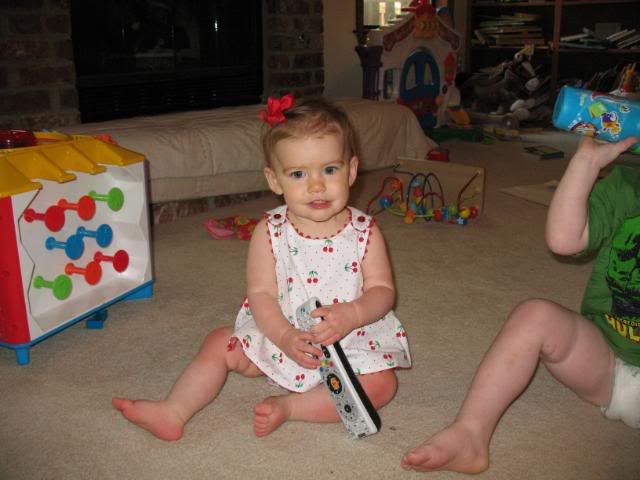 This, my friends, is the look this little one gets on her face the moment that Daddy walks in the door from work. I am so happy to have captured it on camera, even in big brother's piggies are in the picture. :)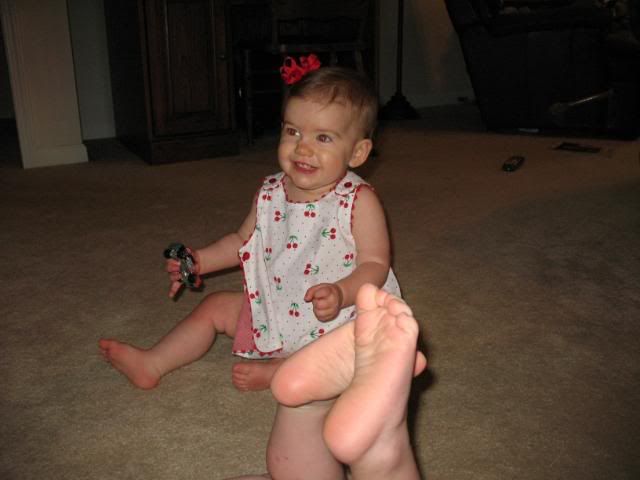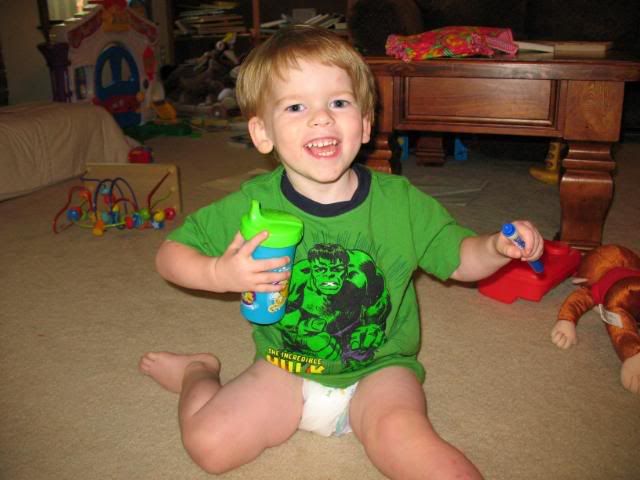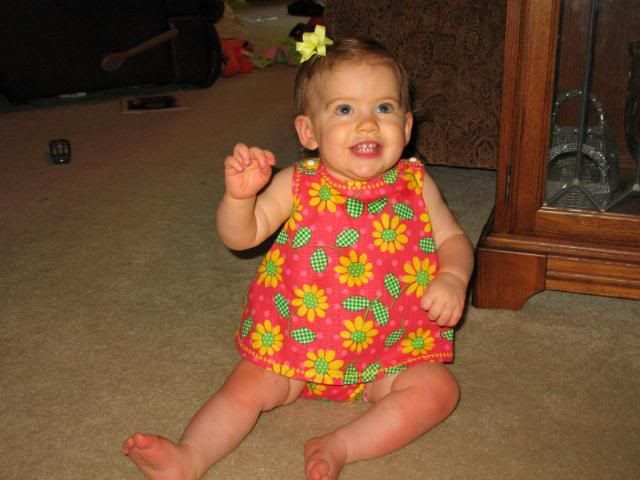 And what is the only accessory this ensemble is lacking? Look in her little hand! A CAR!