Charlotte LOVES her "
nanas
" more than any other food. For breakfast, lunch, dinner or any time in between, that's our go-to food. That word was a part of her vocabulary even before "mama"...little stinker. ;) I took this series of photos during breakfast last week, and I knew immediately that I needed to do a page with at least one of them. And here it is!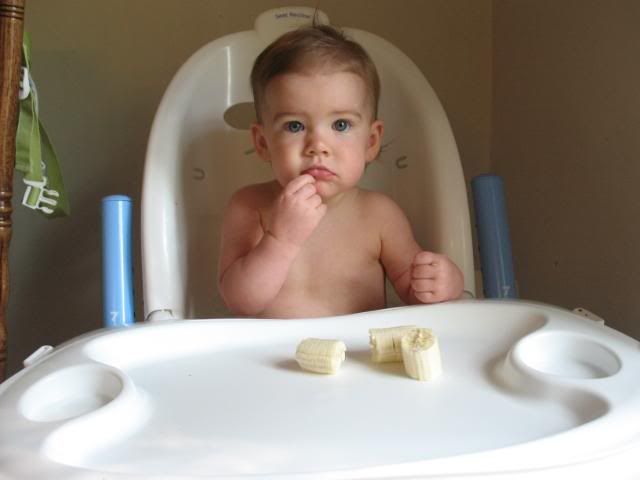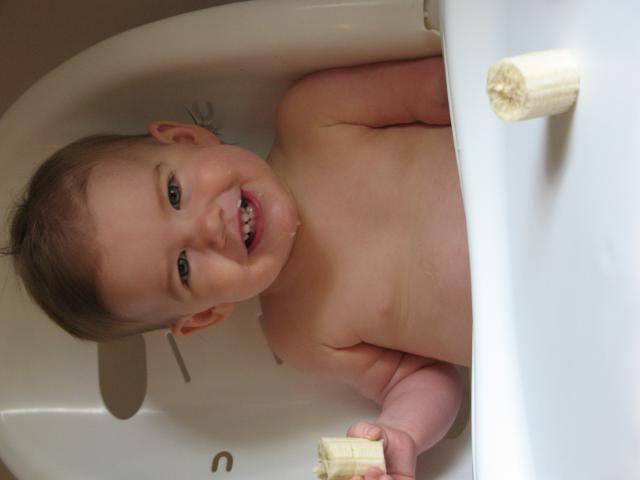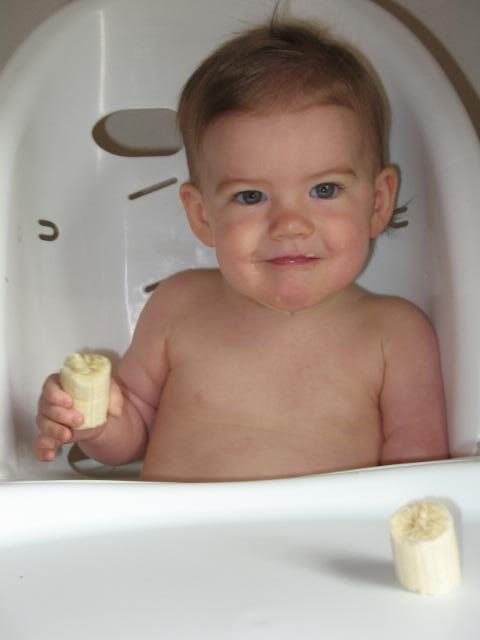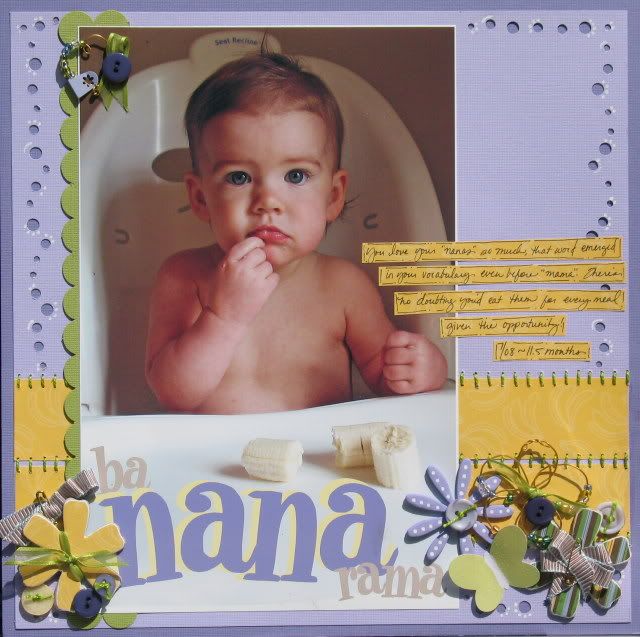 [
Journaling
: You love your "
nanas
" so much, that word emerged in your vocabulary even before "mama." There's no doubting you'd eat them for every meal given the opportunity! 7/08 ~ 11.5 months.]
I really had fun with the embellishments here. I made the metal flower and heart embellies with craft wire and glass beads, and then I did some chipboard work with the other flowers with acrylic painting and paper covering. And, per my current obsession, I had to throw some hand stitching in, too. :) I've been really giving my Elements software a workout lately, playing with journaling and title work directly on my photos. The white space of Charlotte's high chair tray was perfect here for the title.